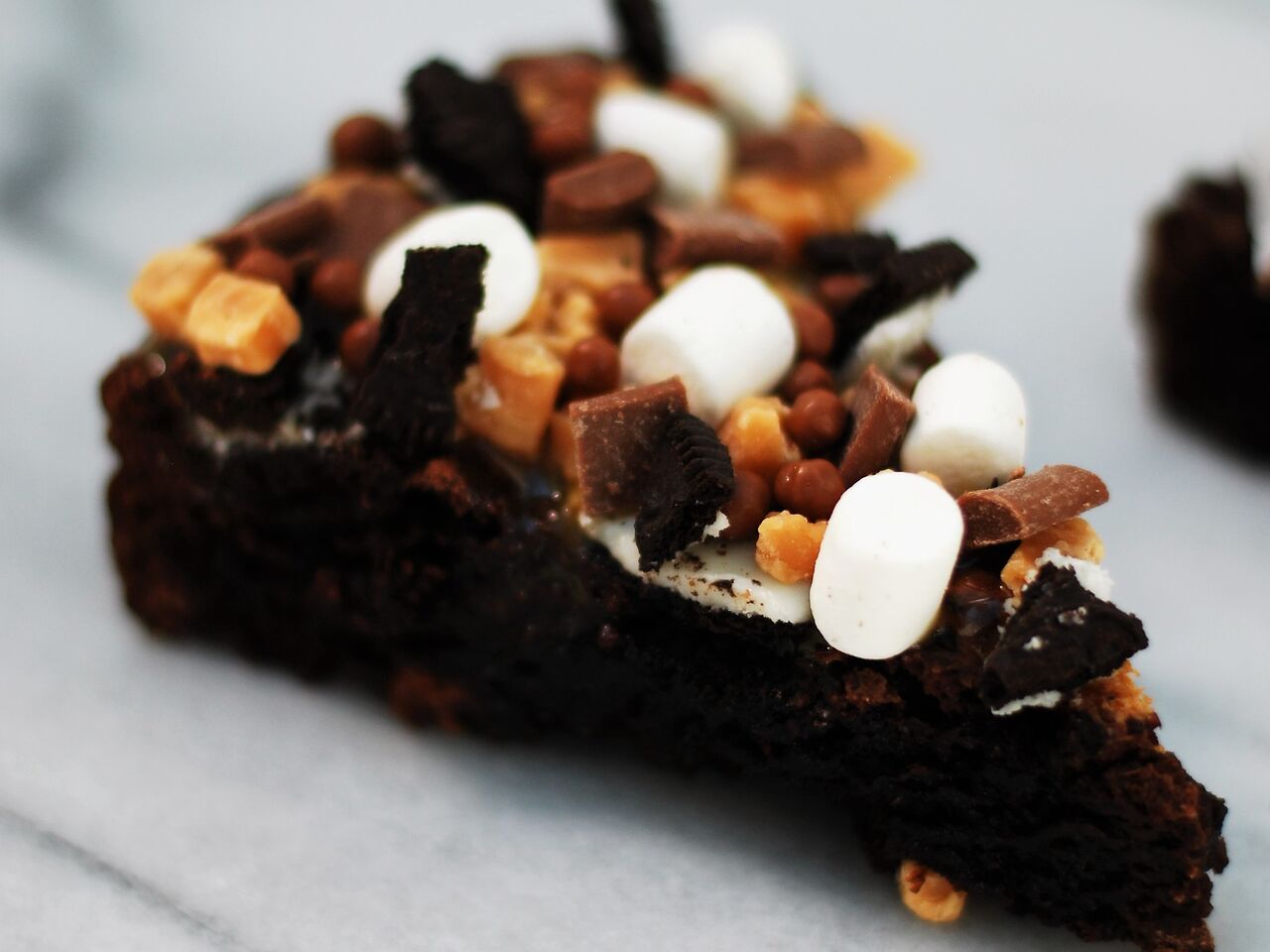 Bad Ass Brownies
We have huge range of brownies to make your chocolate dreams come true! Gooey, chewy and delicious, our brownies come in big trays- perfect for parties, birthdays, or your own set of treats in the fridge.

Choose your favourite from these flavour options:

Slumber Party - Salted caramel (our best seller).
Nutty Professor - Mixed nuts and caramel.
The Animal - Baked with Oreos, topped with marshmallows, fudge pieces, chunks of milk chocolate & chocolate crispies.
Show Stopper - Swirled with crunchy peanut butter.
Montego Bay - Rum & Raisin, the perfect Saturday night partner.
Bad Ass Munchy - Fudge pieces, chunks of milk chocolate and chocolate M & M's.
The Bishop's Blonde - A blondie with white chocolate chips and macadamia nuts.
Kiss my Coconut - Blondie baked with sweetened American shredded coconut.
Gluten Free Brownie - Delicious brownies suitable for the lactose and gluten-free customer.
Ultimate Vegan Brownie - Gooey, rich and creamy option free from dairy and eggs.